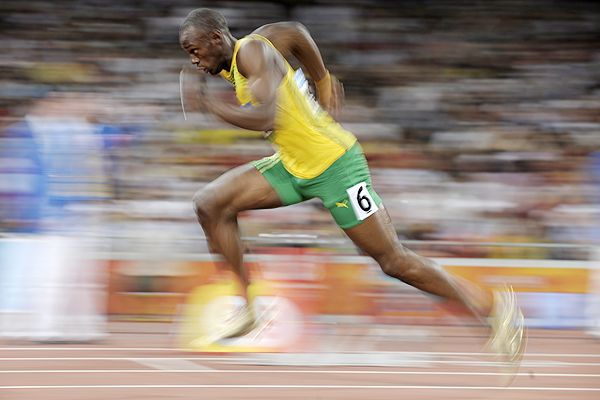 Usain Bolt is a Jamaican sprinter and a five-time World and three-time Olympic gold medalist. He is the world record and Olympic record holder in the 100 meters, the 200 meters and the 4×100 meters relay. He is the reigning Olympic champion in these three events, and is one of only seven athletes to win world championships at the youth, junior, and senior level of an athletic event. Due to his great achievements, he is nicknamed  'Lightning Bolt' or 'Bolt from the blue'. He is also famously known as the 'World's Fastest Man'. At the 2012 London Summer Olympics, he won the 100 meters gold medal with a time of 9.63 seconds, setting a new Olympic record for that distance and defending his gold medal from the 2008 Beijing Summer Olympics.
"Scoliosis is not as serious as it sounds but for me, as a track athlete, it can be serious; I work really hard to keep it away but it's still there."
Bolt's scoliosis has led to a series of injuries in his career. It caused him to cut short his 2010 season.
He receives treatment from a homeopathic German sports doctor with controversial methods a couple times a year. He also has a masseuse who never leaves the sprinter's side, traveling all over the world with him, warming him up before and after training and at every race.