Shailene Woodley – Actress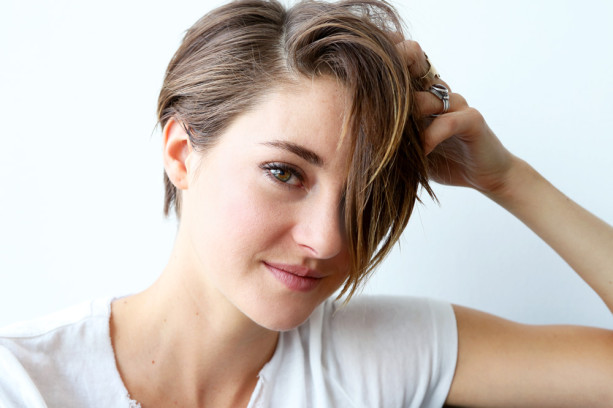 Actress Shailene Woodley is known for portraying Amy Juergens in the TV series The Secret Life of the American Teenager and for
 co-starring alongside George Clooney in the critically acclaimed 2011 film The Descendants. She recently starred in two blockbuster movies, Divergent and The Fault in Our Stars. When she was 15 she was diagnosed with Idiopathic Scoliosis. Woodley was diagnosed later than most because she had passed a scoliosis screening in middle school. After several months of going through a painful growth spurt, one of Woodley's friends noticed her spine was twisting in an "S" shape when Woodley was bent over in a bathing suit.
"We were getting ready to go swimming and I was in a bikini. ... My best friend was like, 'Shai, your spine is weird!'"
She had a 38 degree curvature and was put in a chest-to-hips plastic brace for 18 hours a day for two years.
"It was like wearing a tacky, disgusting, plastic corset for 18 hours a day. In the beginning, it was hard to eat or breathe. And I had to give up cross country running."

"I've lost most of my muscle mass so I'm in the process of rebuilding it."

"I wore it for two years, sophomore and junior years. And I hated it. But at school, it was totally cool…What sucked was I could have it off only six hours a day. So I had to sleep in it; I had to do everything in it. There were times when I just wanted to tear it off and times I cried and I'd hate it or it just got so painful. Every two weeks, it would push even harder, and I felt like all my organs were moving, and my entire body was sore." (Seventeen, May 2010)
There much conflicting research on the efficacy of scoliosis braces. Some studies have shown very little difference between patients who wore the scoliosis brace for the prescribed time and those who wore it rarely, if at all. Others studies have demonstrated patients who have been successfully stabilized for years by wearing a back brace constantly, and still there are other studies on patients who wore the scoliosis brace for 23 hours out of every day, 7 days a week, and still continued to worsen. In every case, all corrective benefit is lost very quickly once the patient stops wearing the scoliosis brace.